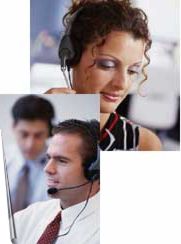 CALL TOLL FREE
866-791-2244


ACCOUNTING/BOOKKEEPING - TO INDIVIDUALS & COMPANIES
Whatever your business need in ACCOUNTING to conform the different government entities, be IRS, State or Local authorities requirents, including payroll. All forms needed to be presented will be fill by us ALL THE RECORDS YOU NEED TO KEEP WILL BE GIVEN TO YOU. YOU JUST SIGN AND SEND THEM.
WE DO NOT OBTAIN CITY OR COUNTY LICENSES.

AFTER INCORPORATING
REGISTERING YOU BUSINESS WITH THE FEDERAL AND STATE ENTITIES FOR YOU TO START OPERATING.

ANNUAL TAX RETURNS
PERSONAL, PARTNERSHIPS, CORPORATIONS (ALL TYPES)

TO OUTSOURCE FOR COUNTABLE OFFICES
We are offering a new service to you who have an accounting office and want outsourcing yours services with professionals highly specialized, to take care of the necessities of YOUR COUNTABLE OFFICE. We have as objective to assume the responsibility of the administration of the payment leaf, restitution of the federal and state taxes and personal and/or commercial accounting of YOURS CUSTOMERS applying practical the available ones in the market, as much in processes, how much in technology. Our low costs are the chance that you were searching to have more time with its family, chance to give more quality of life for YOU and YOUR FAMILY with all security that your customers are in good hands.
WE HAVE TECHNOLOGY PRA TO MAKE THIS!